6 Solutions Your Window Coverings


Must Provide For You
Discover the right products for you and what questions you should ask your decorator in
The Ultimate Home Buyer's Guide!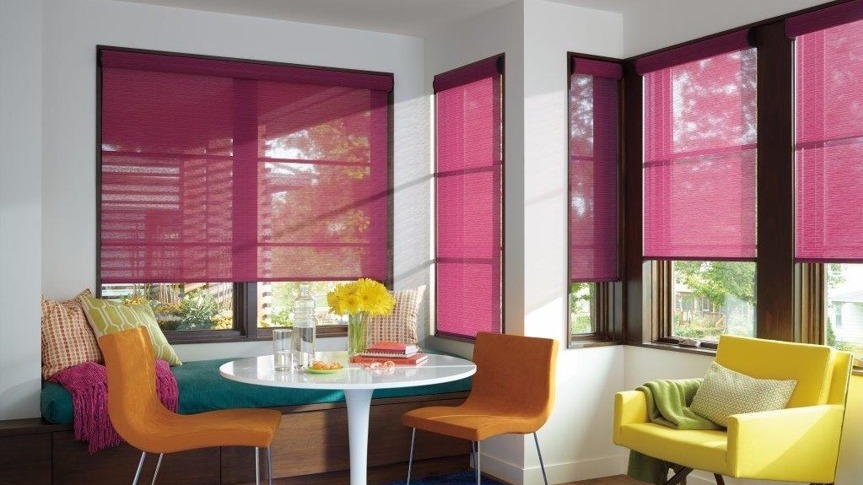 Always Get It Done Right No Matter What It Takes! We Always Keep Working Until The Job Is Done Right!

We have been in business since 1990 with a showroom inside Bill Knight Flooring since 1996.

Our advice is to ensure that you are working with a reputable & honest company with a showroom, team and wide range of products before making a deposit!

Contact us today at 204-982-4880 to schedule your free in-home consultation!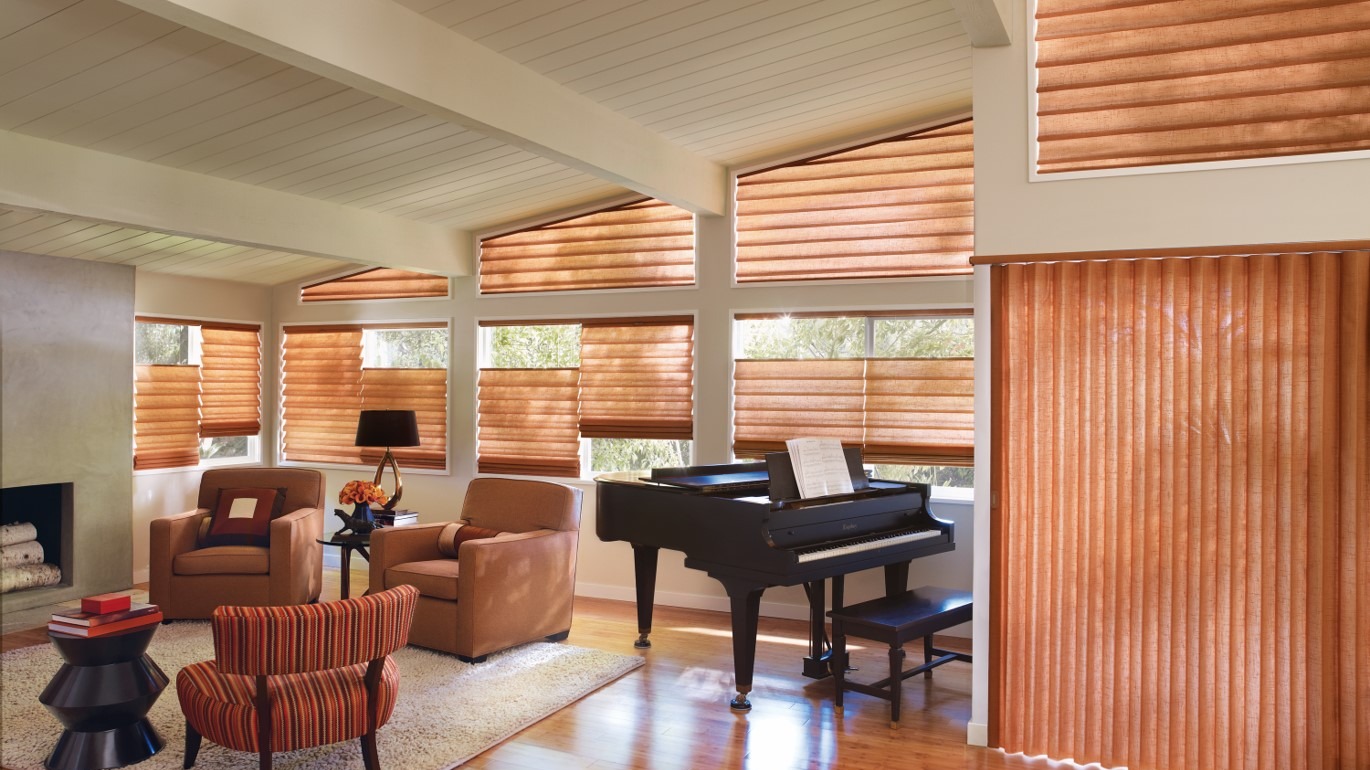 Selling Your Home in 2021?
Starting in May 2021, cords and chains on window coverings will not be allowed. New cordless and motorized systems will be what is available.

Health Canada has stated that when a homeowner sells their home after May 1, 2021, they will not be allowed to sell corded window coverings with the home.

Blind Ambitions have the widest range of selection of cordless and motorized systems available! Call now 204-982-4880 for more information or to book your FREE in-home consultation!
Our Products
Full-Service Residential Window Coverings
Wide range of products from a wide range of manufacturers, such as Hunter Douglas.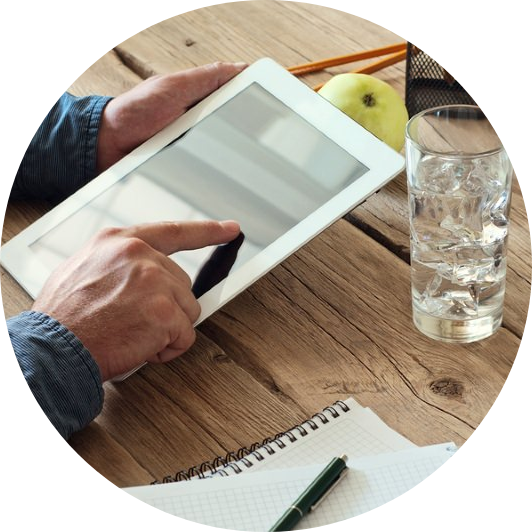 Motorized
With our exclusive Duolite™ technology, your shades can open from the top-down or bottom-up. Your automation system can have wireless or wired power.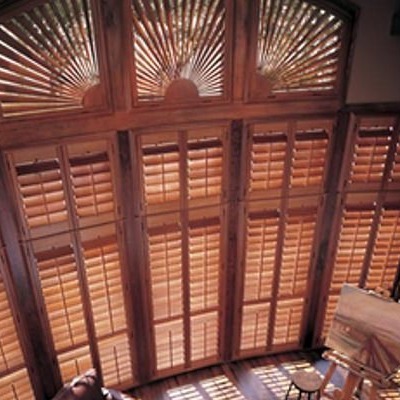 Hardwood Shutters
Classic Heritance® hardwood shutters are plantation-style shutters crafted from real wood & use dovetail construction for maximum strength and durability.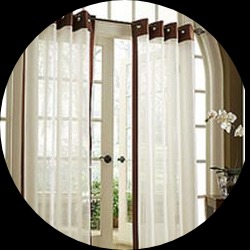 Grommetted Drapes
With literally thousands of fabrics to
choose from, Grommet Drapes (Curtains) can be customized to fit any
décor or taste.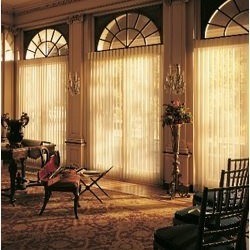 Privacy Sheers
If you want the look of sheers with the privacy that you get with blinds, then you should take a look at privacy sheers. Privacy sheers combine blinds & drapes.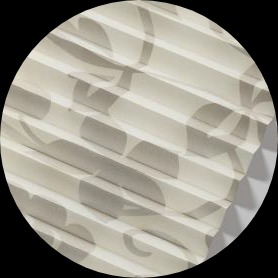 Pleated Drapes
The perfect pleat is where pinched fabric brings the panel together to create an elegant full drape. Handcrafted, this classic look is functional & fits many styles.
Roller Shades
Roller shades are a simple and easy to use design, providing almost unlimited options. With over 250 patterns, colors, & designs we can custom build to meet your needs.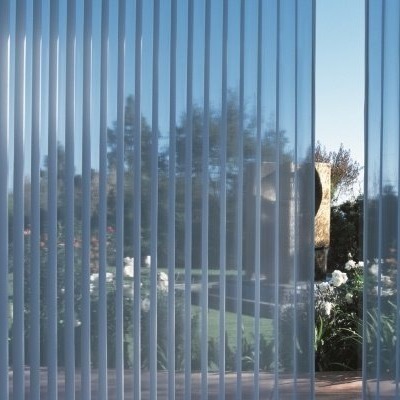 Luminette Shades
Beauty, elegance & total sun control—for even the largest of windows. With the right choice of materials, you can easily transform harsh sunlight into a warm light.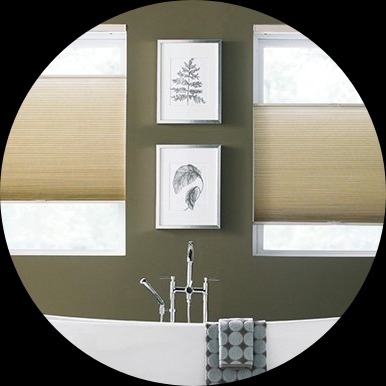 Cellular Shades
Cellular shades or honeycomb shades offer beauty and style for just about any window. They can prevent heat gain in the summer months & heat loss during the winter.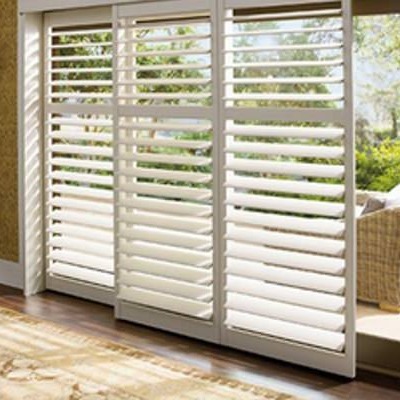 Poly-Satin Shutters
Our Palm Beach™ polysatin shutters are plantation-style shutters made with UV resistant compound... guaranteed never to warp, crack, fade, chip, peel or discolour.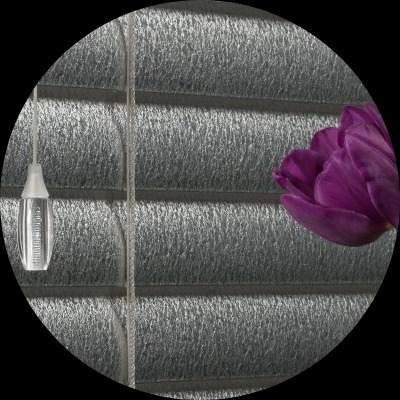 Aluminum Blinds
Looks great, lasts longer, and are light weight. Aluminum blinds are the perfect choice for larger windows. They come in either corded or cordless variety.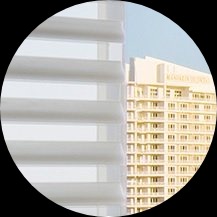 Pirouette Shades
The unique design of our Priouette® shades draws the natural light into a room, diffusing harsh light & spreading it throughout for a soft and even light.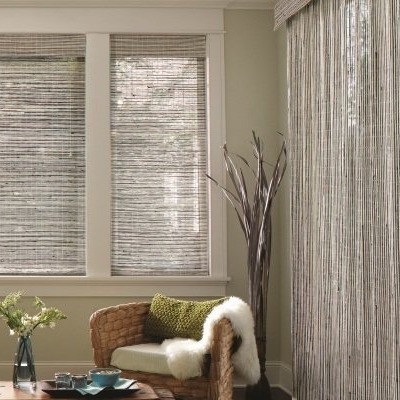 Woven Wood Blinds
In terms of beauty and aesthetics, you really can't beat real wood. They come in a couple of different sized slats – 2 inch and 2.5-inch slats.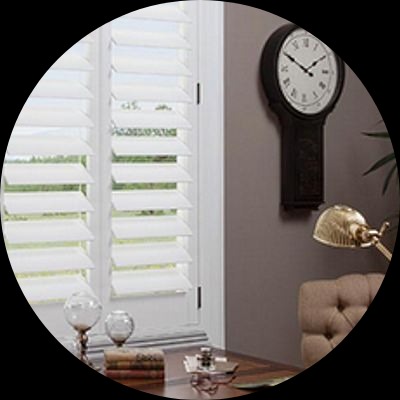 Composite Shutters
The value-priced NewStyle™ hybrid shutters are plantation-style shutters that blend the beauty of real wood & advanced modern materials for a stunning window covering.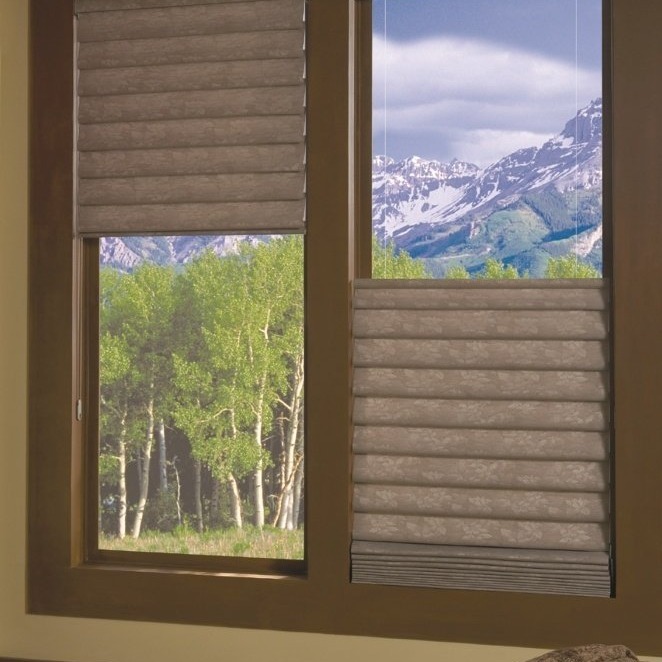 Vignette Shades
With the right choice of materials, it creates an extra layer of insulation by trapping air in the shades. This keep your home warmer in winter & cooler in summer.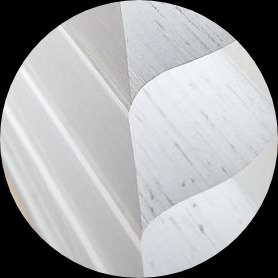 Silhouette Shades
Exclusive Silhouette Shades offer the best of both worlds— soft light diffusion & total privacy when needed. They are like 2 shades in 1.
To see our wide range of products, you can come down to our showroom at
895 Century Street, Winnipeg, MB (in Bill Knight Flooring).
Learn How To Find The Right Cellular Shades For Your Needs.


Get Advice From Our Experienced Team.
Listen To What Our Customers Say…
Because It's Our Customers That Matter Most.
SUZANNE G
Kudos to the wonderful team at Blind Ambitions. My house looks so exquisite with the new blinds. From the initial meeting to select the colors and patterns, I have been wowed by the team. You guys are aces!
Thank you so much.

DARRYL S
When we renovated our office, opening up boarded windows, at first we loved all the light then we needed blinds right away!
Blind Ambitions came to the rescue and dealt with the glare issues with a stylish solution.

KAREN V
We are a domestic violence shelter that was lucky enough to have all of our blinds donated to us by Blind Ambitions. We are so pleased with the quality of the blinds in our building which are heavily used by an ever-changing population of residents.

Our Commercial Products
For All Your Commercial, Office, Theater & Healthcare Needs
We offer a wide range of products & services to meet any style requirement!
Call us at 204-982-4880 for our full list of products.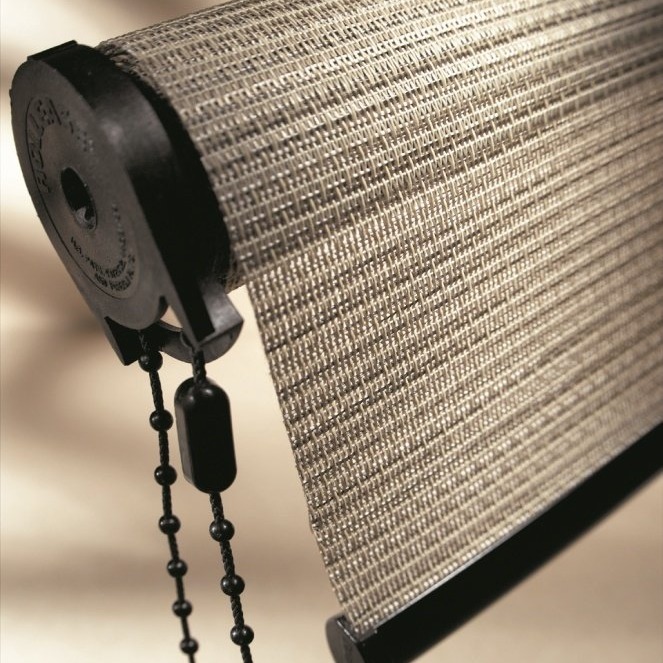 Roller Shades
If You Need Total Privacy, Total Light Control, & Exceptional Beauty In Your Offices… At An Affordable Price—Get Roller Shades.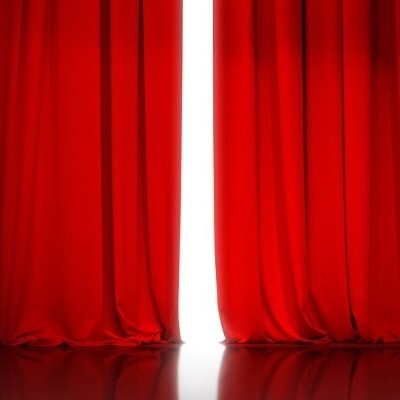 Stage Drapes
When It Comes To Stage Curtains & Theatrical Drapery… You Simply Can't Afford To Go With An Amateur. We Have 20 Years Experience In This Area!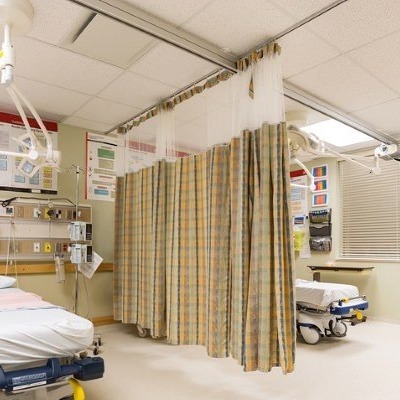 Cubicle Tracks & Drapes
We Offer One Of The Best Selections Of Drapery And Cubicle Track Systems, Blinds & Cubicle Curtains In Canada. Get The Right Room Dividing Privacy!
Our Current Satisfied Healthcare Customers
Blind Ambitions will work with you to design the window coverings that suit all of your healthcare needs!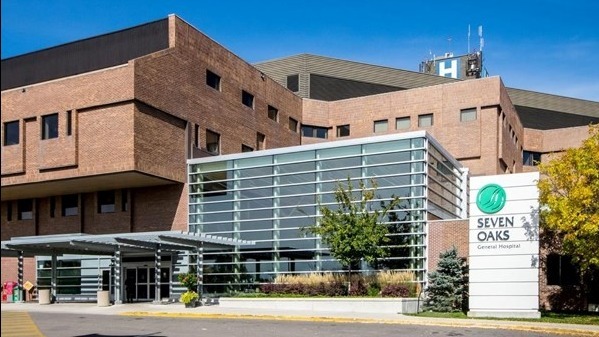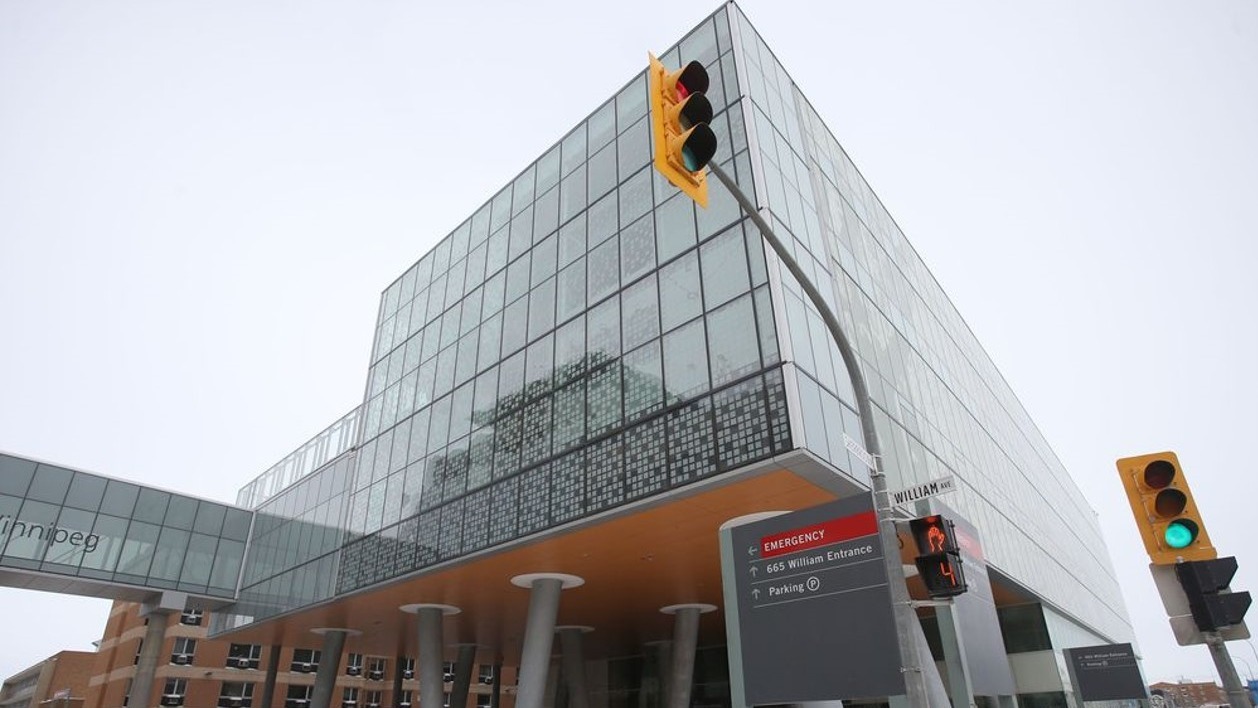 WHY YOU SHOULD CONSIDER SILHOUETTE SHADES
Service Experience:
You Don't Need A Jack-Of-All-Trades Amateur…
You Need A Window Treatment EXPERT.

When it comes to your home and your windows, you don't need a jack-of-all-trades amateur. The fact of the matter is that many companies do window treatments as an ancillary service. It is NOT their main business. In fact, many stores just use third party vendors. And this is a recipe for disaster. Walk into any "Big-Box" home improvement store and you'll find out pretty quickly that your choice in window treatments is mind boggling. In fact, in one name brand-big box retailer we found over 1,100 different products… over 780 in horizontal window blinds alone. It's overwhelming… not to mention stressful.

That's why you need an EXPERT. Someone who is going to educate you and help you make the "right" decision…not someone who is simply going to try and sell you on a product.
A Common Myth About Window Coverings:
"Window treatments can be bought off the shelf and fit any window."
Window treatments that you buy "off-the-shelf" are usually mass-produced to a
pre-set "standard" size. They are an attempt to be a "one-size-fits-all" solution. These mass-produced window treatments don't meet the exacting needs of today's homes.

When you buy an "off-the-shelf" window treatment, you are, trying to put a square peg into a round hole.




No two homes are built exactly alike, window frames are notoriously built to "loose" standards. The reasons are many, but the end result is the same… window frames are never "exact." Couple imprecise window frames with mass-produced window treatments & you can start to see how problems are going to happen.

Unfortunately, the "standard sizes" used by homebuilders in the past are almost certainly not the "standard sizes" used today.




In almost every instance, the solution has always been to install a custom measured and custom-built window treatment.
Call Blind Ambitions for a FREE consultation!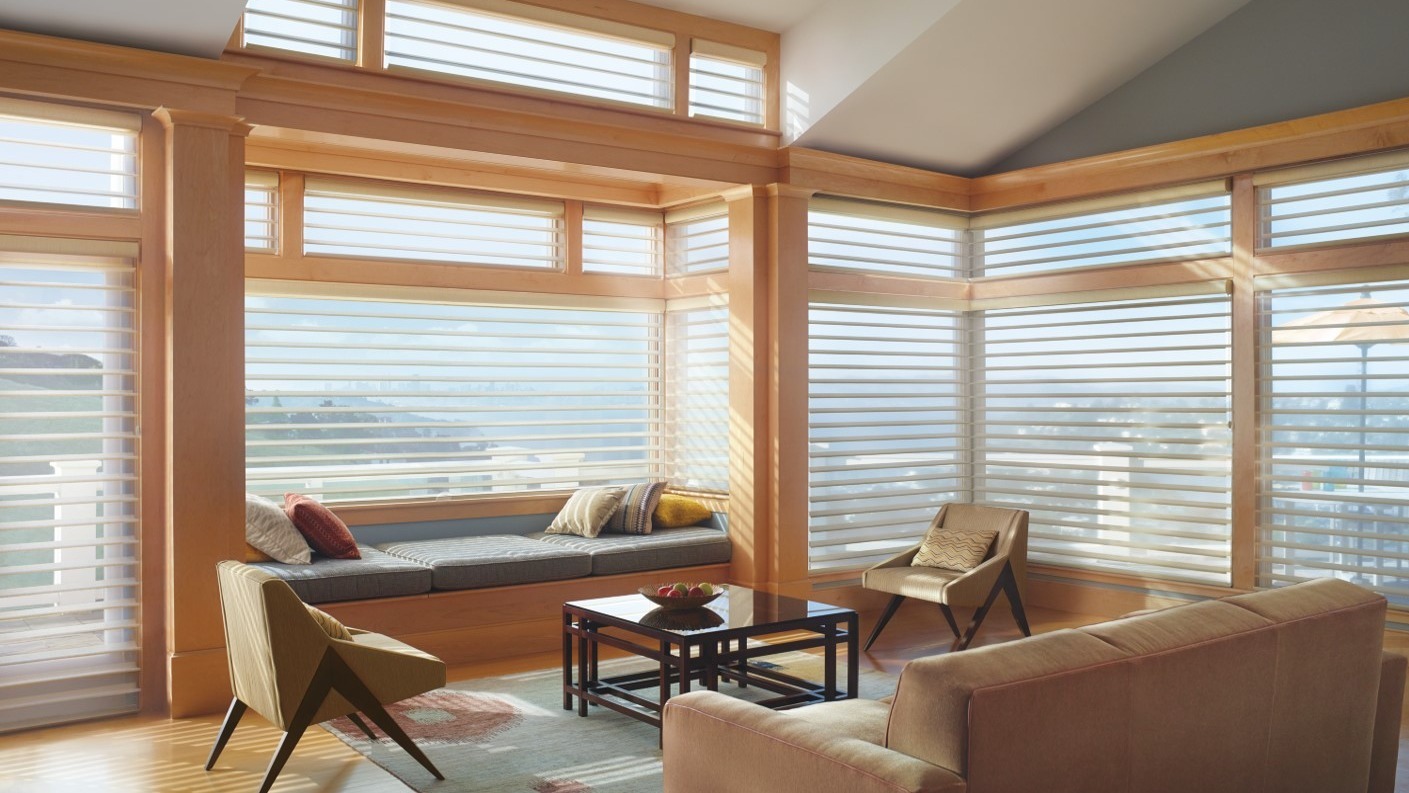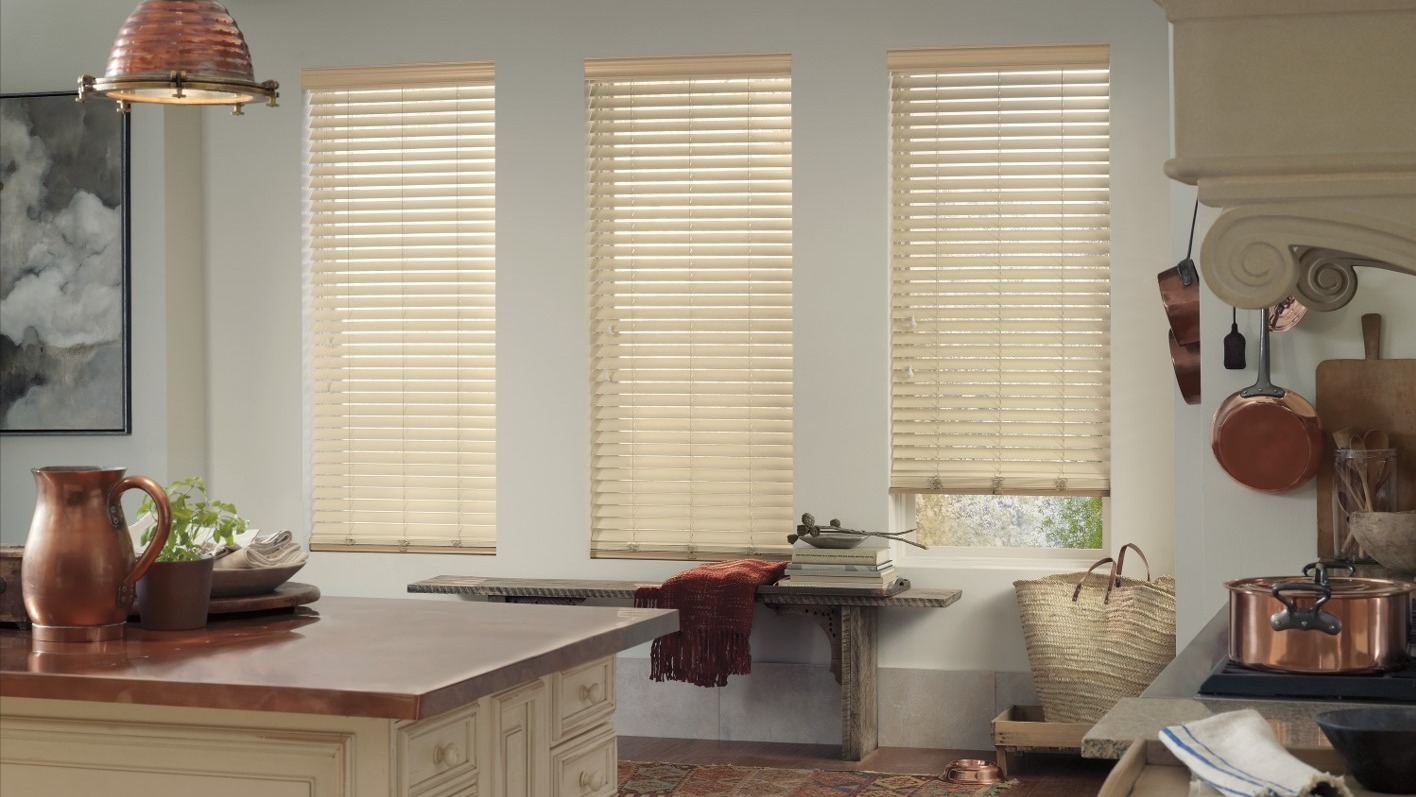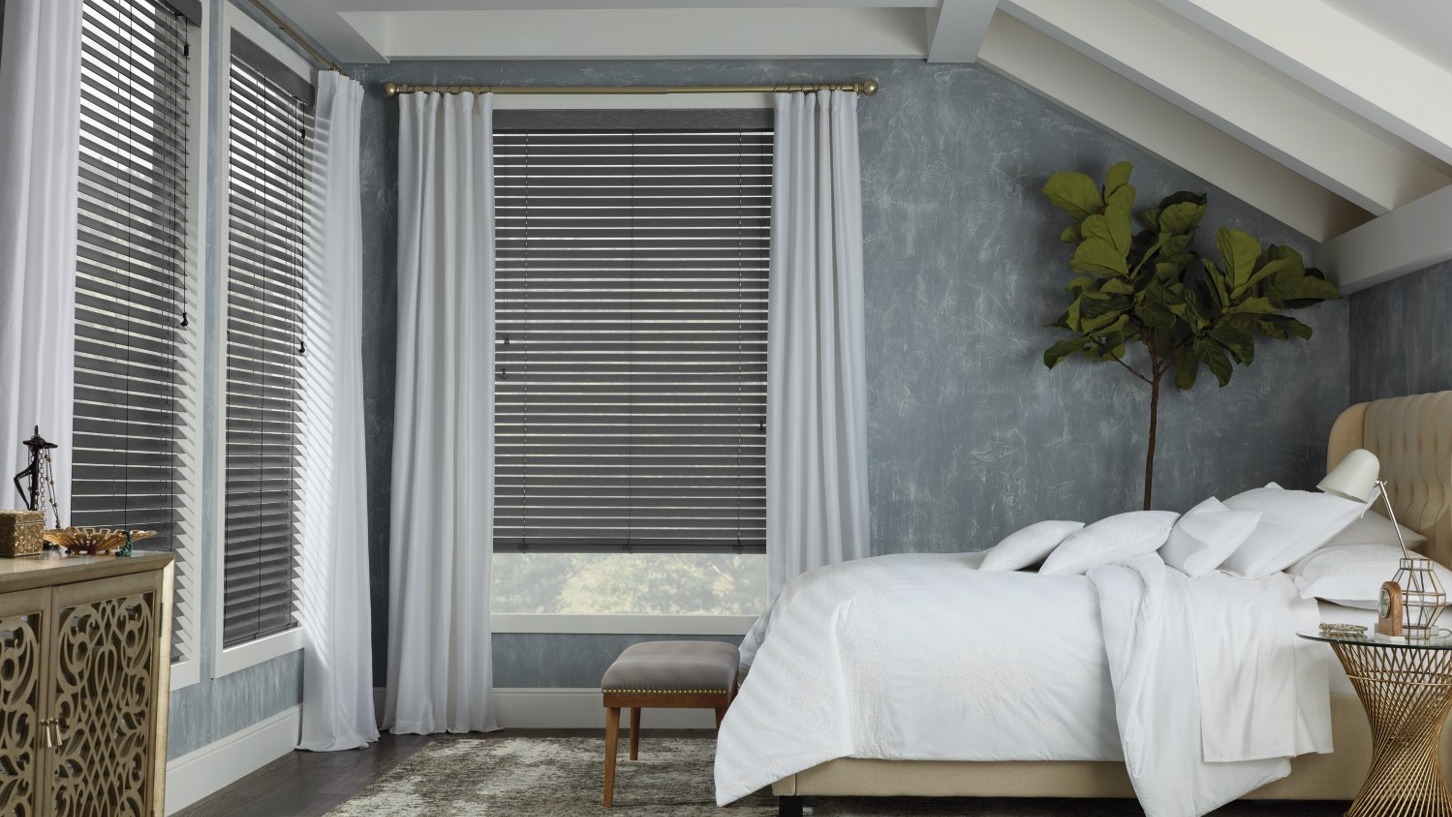 Custom Made, Custom Measured & Installed to Perfection
Contrary to popular belief, you just can't buy window treatments (like blinds, shades, valances, etc.) off a shelf. Ask yourself this question: what EXACTLY are you getting when you buy a product "off the shelf?"

Window treatments, (like window blinds, shades etc.) that you buy "off-the-shelf" are usually mass-produced to a pre-set "standard" size. They are—by design—an attempt to be a "one-size-fits-all" solution. These mass-produced window treatments do not and will not meet the exacting needs of today's homes and homeowners.
FREE In-Home Design Consultation
​

​

WHO WE ARE
The Most Reliable, Trustworthy Window Covering Team in Winnipeg, MB


We're proud to have been trusted as the experts to provide window treatments to homes of Winnipeg and surrounding communities for 29 years. We've installed wood blinds, aluminum blinds, cellular/honeycomb shades, silhouette shades, hardwood shutters, privacy sheers, pleated drapes and more. We recognize that both your family and your home have unique needs.
That's why we'll help you design the window coverings that meets your needs, decor and budget.

Our team of expert window covering professionals are well-trained, honest & will work until they get it right for you! We'll always treat your house like the valuable investment that it is. Call us at 204-982-4880 for a FREE design consultation. We're looking forward to helping you get the right window coverings to meet your commercial or residential needs!
Meet Our Awesome Team
Experienced & Trusted Window Covering Professionals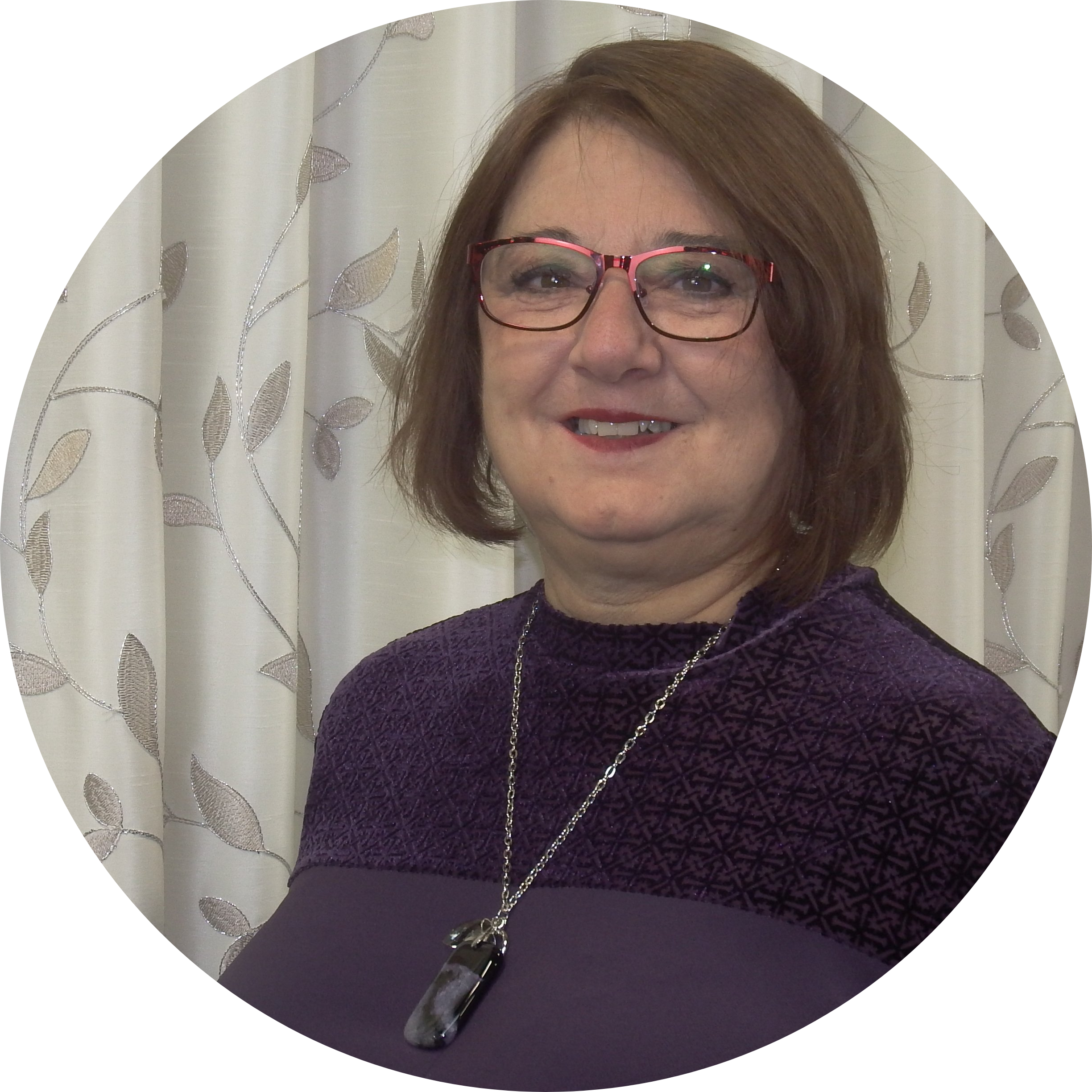 Residential Decorator
Anna is our Window Covering Decorator. As a decorator, she has a fabulous flair for style and a superb colour sense. She can find just the right fabric and colour to perfectly suit your home. You can call to book Anna and her expertise to shop right in your own home.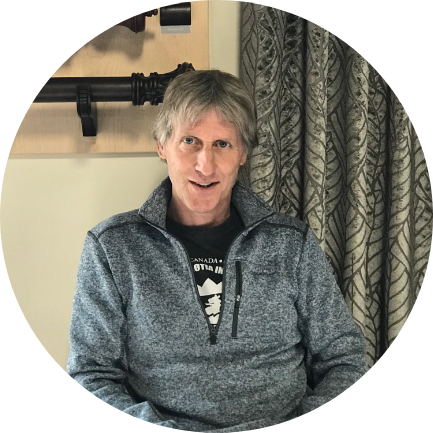 Service Manager
Brian is our Installation and Service Manager. You can count on Brian to install your blinds, shades, shutters and drapes perfectly every time.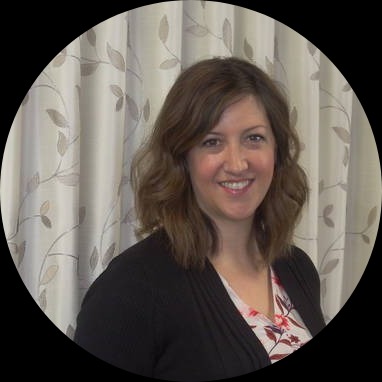 Residential Decorator
Dana has worked in the design industry for over a decade & has experience with many types of window coverings and other areas of design. She is professional, friendly, outgoing and knowledgeable and would love to help you with your next project. Whether you want to add a pop of colour with designer drapery or filter the right amount of light with a motorized blind for the most effective use of your room, Dana can help you design the perfect window treatment for any space.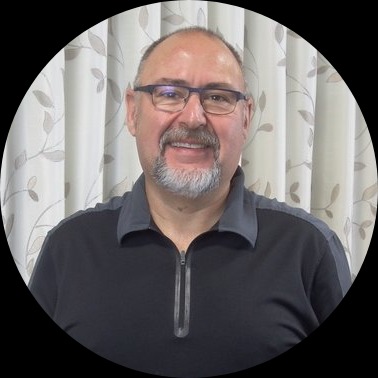 Commercial Sales
Chris is our commercial sales consultant. If your staff and customers are complaining about the sun's glare, Chris can provide you with a solution. Have a large project that requires window coverings? Send Chris your specifications. Chris brings years of experience to our commercial sales desk and can help you select the right window covering solution for your business.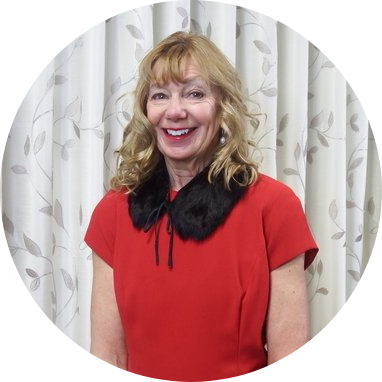 Marketing Manager
Mary Lou is the marketing manager for Blind Ambitions. She is interested in the Winnipeg community and events, arts and sports. With a wide range of interests, she meets many people but most enjoys finding a brilliant solution to their needs. At Blind Ambitions, that is finding out their requirements for window coverings and giving the best service possible.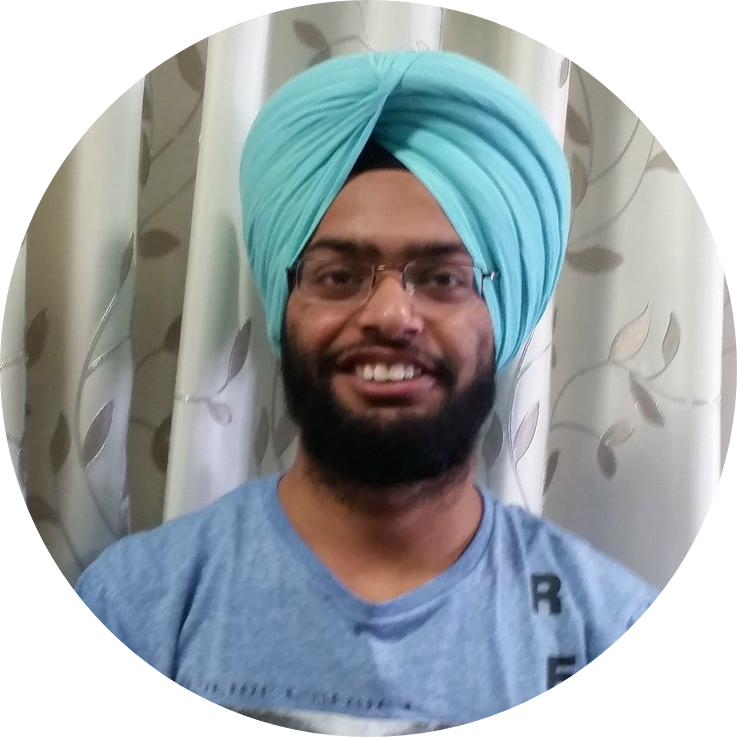 Office Manager
Harpreet is our Office Manager. With a background in Administration and Accounting, Harpreet runs the day to day administration here at Blind Ambitions. If you need updates on your order status, set an appointment with our sales team, Harpreet will take care of all your needs.
Hear What Customers Like You Are Saying About Us: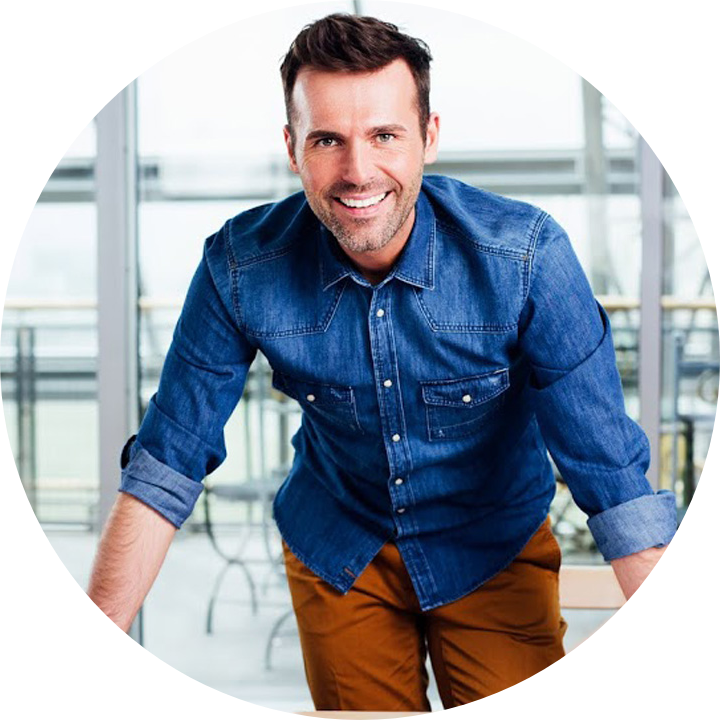 Bob H

"Reviewing their website, I can honestly say that everything they claim is 100% accurate, it's not just marketing. Very experienced, ethical business practices( which is hard to find these days), great value, just can't say enough good things about Jon and his team. I bought from Blind Ambitions about 8 years ago and it is great to see them continue to grow, which is a testament to their service and quality. This would definitely be my first stop!"

Frequently Asked Questions
Why faux wood blinds?
The main factor for synthetic wood blinds becoming so popular is that homeowners like the appearance of blinds on their windows and the faux wood blinds are more affordable. Faux wood blinds can cost 30% less than wood blinds.
Custom made synthetic wood blinds are not pricey either, so you can dress your windows in an ideal way without sustaining additional costs. They are available in mini blinds or vertical blinds and you can likewise get these in motorized versions on larger windows.
Of course, when you order faux wood blinds from Blind Ambitions we have a highly trained installer on staff to install your blinds for you.
Are custom window coverings more expensive?
No one beats our prices…Period. In fact, if you find a better price, we will match it. But more than that, you are going to get better service and better peace of mind. We can get your window treatments installed in about half the time that it takes our competitors. And we only require a 50% deposit… not payment in full and upfront. You only pay us the remaining balance when you are 100% satisfied. Who are you going to trust?
Why is COR certified important?
It demonstrates that they are completely trained in all safety measures related to window coverings as well as the construction industry!
Blind Ambitions is COR certified - our certification number is 90011-15.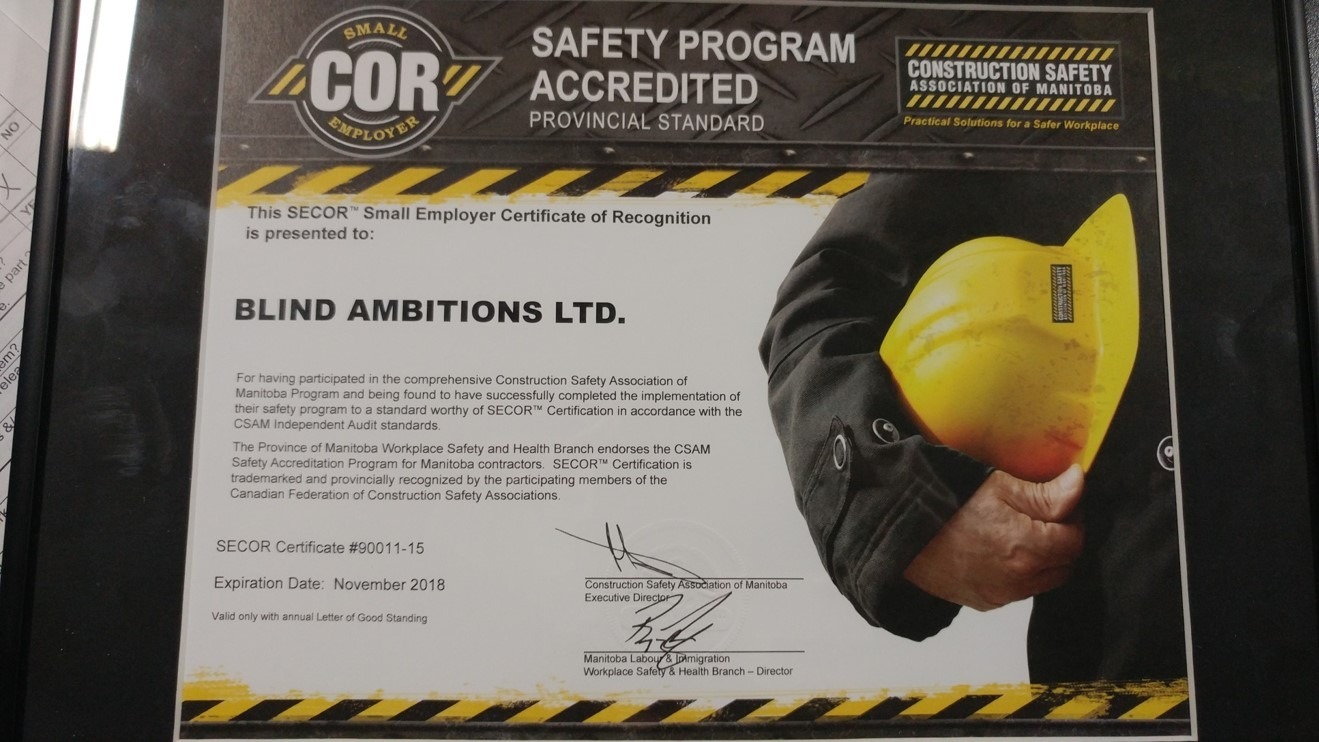 Office Hours
Monday 9:00AM-5:00PM
Tuesday 9:00AM-5:00PM
Wednesday 9:00AM-5:00PM
Thursday 9:00AM-5:00PM
Friday 9:00AM-5:00PM
Saturday 10:00AM-4:00PM
Sunday Closed